Communication, Information and PR
Those who work in communication, public relations, marketing, entrepreneurs, managers concerned with internal and external organizational communication, managers who understand that public relations is the necessary tool for crisis management, effective positioning and promotion on the profile and external market, all those who want personal development and the organization they belong to. To all those who want to pursue a career in Public Relations in the future.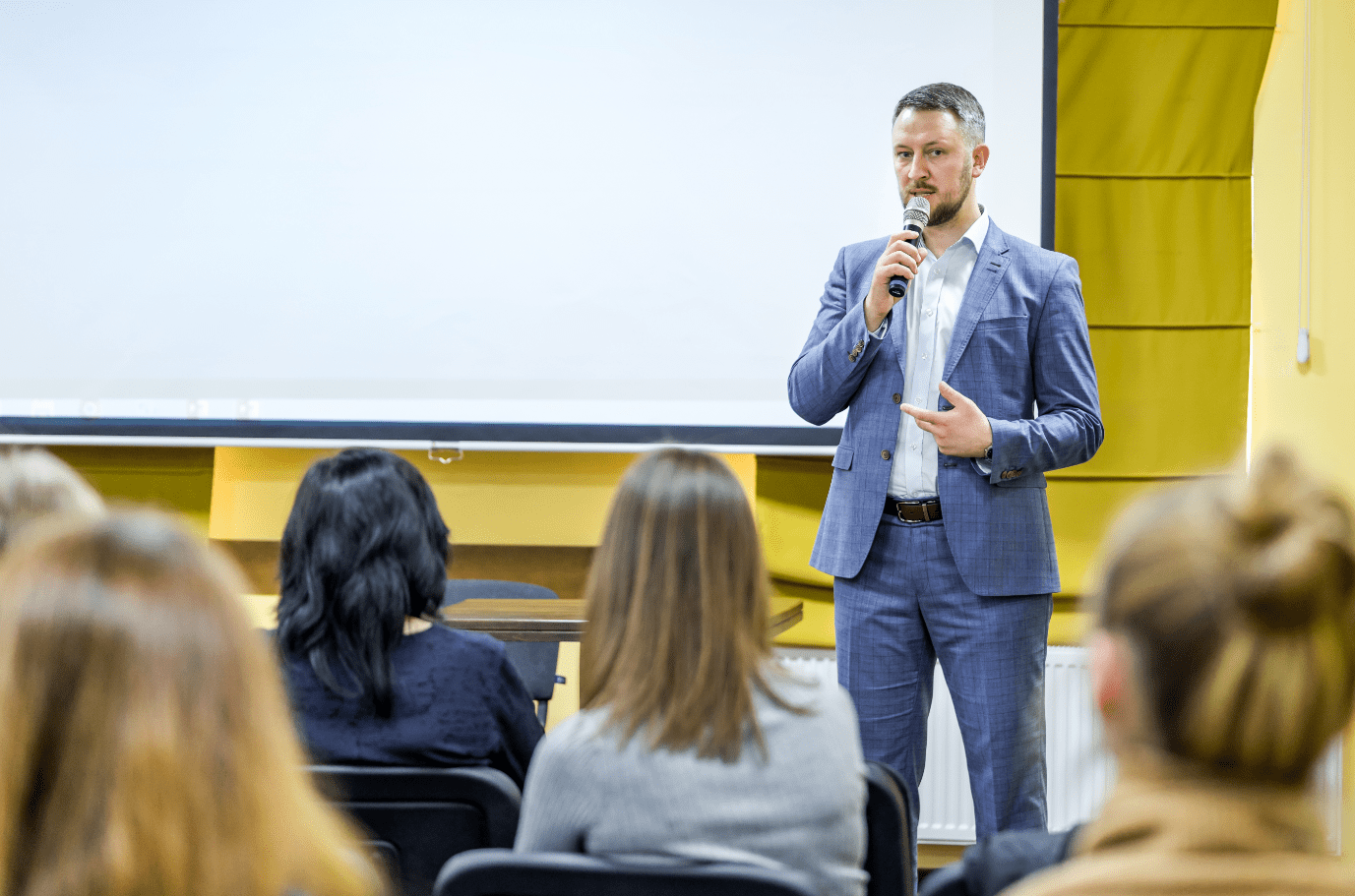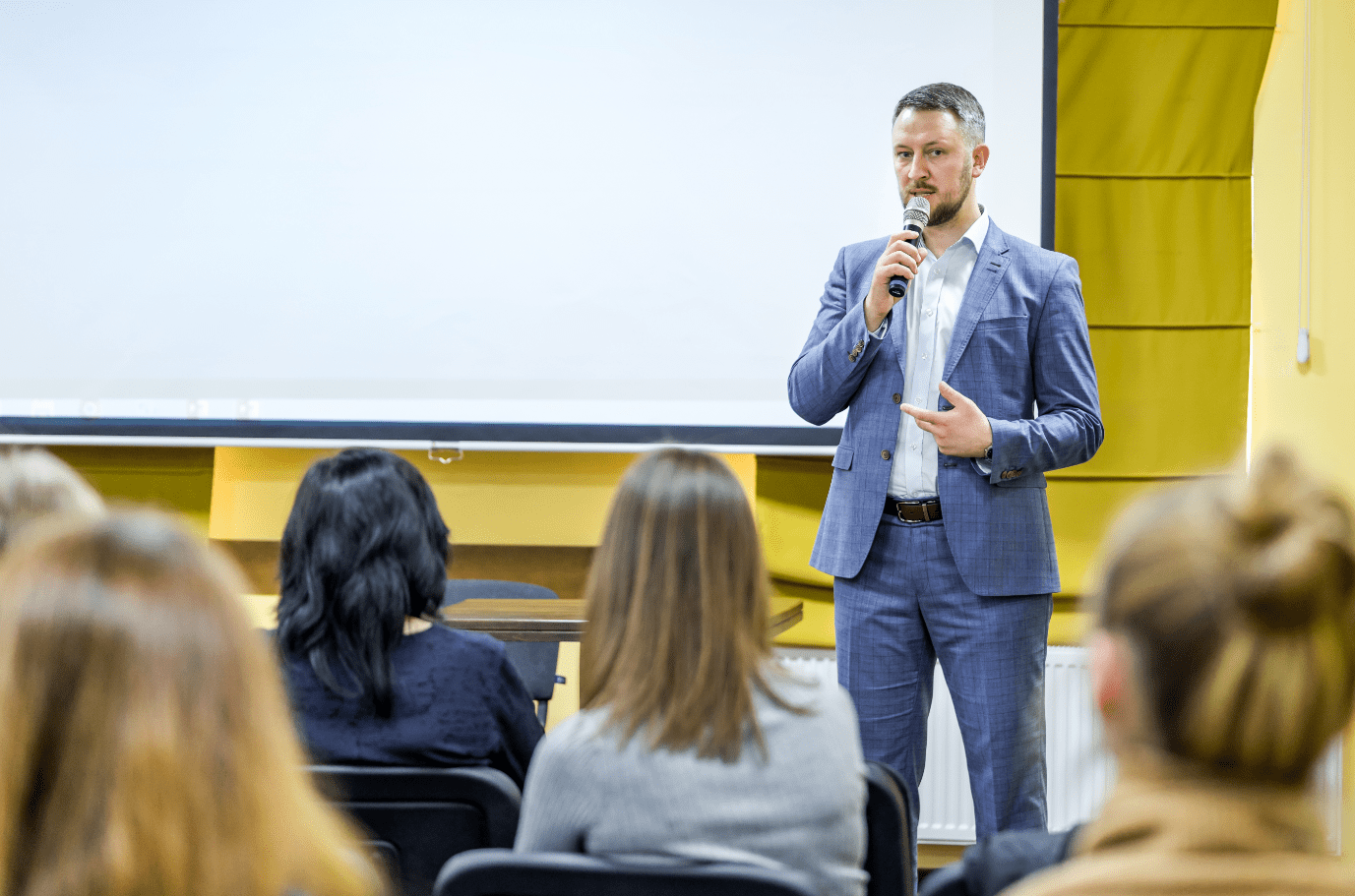 Were you an "actor" in a crisis situation and did you have all the media on your "head"? Did you write a press release or a right of reply that was turned against the organization? Would you like to learn how to "sell" to the media a topic that would bring an extra image? If you have been through all these situations and it has been difficult for you, you definitely need help. We can help you… come to the course COMMUNICATION, INFORMATION, PR!
Media crisis management
How to communicate within the company?
What department generates the information, what are the types of information, what are the reporting hierarchies?
What are and how are complementary information obtained from external sources?
Know the press! (people who report / write, editors, understand how a journalist thinks)
What do you say and do not say in a communication message?
How and who formulates the communication message?
The right to reply – 2-edged sword ?!
How do you turn the right of reply into an element of communication and which of the media sources should not be denied?
Proactive media relations
How do we make an interesting press topic?
Do you know people and stories that are valuable in terms of external communication?
How to customize your organization – every PR person must have several pieces on the chessboard.
How do you overcome people's fears about the media?
How do you "dress" the people and success stories in your company?
What are the pitfalls of press releases?
How to "sell" in the media and the importance of social media in the media?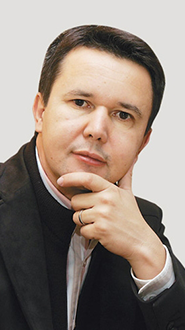 Professional experience
Associate Professor – Faculty of Journalism – University of Bucharest
Trainer – Center for Independent Journalism Bucharest
Assistant Professor – California State University, Northridge
Editor-in-Chief – "Media Gamma Publishers" SRL
Editor-in-Chief – Greek Media Group
Editor-in-Chief – Ringier Romania
Special correspondent in the USA  for Ziua
I am an economist, but an economist who has been doing journalism and journalistic management for a long time.
I coordinated the editorial offices of the daily "Evenimentul Zilei" and "România Libera", I did television work, I was the producer and presenter of the show "Reporter Incognito" broadcasted between 2000-2004 on "Prima TV" and I moderated the talk shows "Prim Plan "(TVR 1) and" Arena Media "(Realitatea TV).
I have learned, over the years, that every company or organization has many valuable things to put out for the public; the difference between being published or not is the way you present an event, a media story.
For several years now, I have decided to pass my knowledge on to the youngest or to those who want to build a relationship with the media. Appearing in the media with your story is not as easy as you thought. Don't you want to learn how to pack these stories for the media? 
Education and professional certificates:
University studies
Academy of Economic Studies, Bucharest, Romania
Mass Communication (Comunicarea maselor), California State University, Northridge, USA
Specialized Courses for
future Professionals!